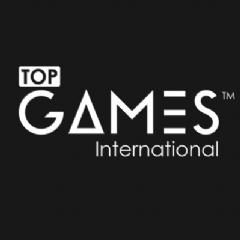 專欄簡介

TOP GAMES INTERNATIONAL
Hot new game trailer, news and featurette in HD quality on our gaming life.
Top Games International is Malaysia's game and entertainment channel for international.
Whether NEW games like Dissidia Final Fantasy NT, Pokémon Ultra Sun and Pokémon Ultra Moon, Uncharted: The Lost Legacy, Jurassic World Evolution, Monster Hunter Stories or other game trailers — we've almost got them all.
In addition, we also add original content like Gameplay, Walkthrough, Games Demo, Behind The Screen and other for all of you to enjoy, so you'll always be up to date on the really nice game!


Don't miss to Subscribe us.


Top Games International Co.